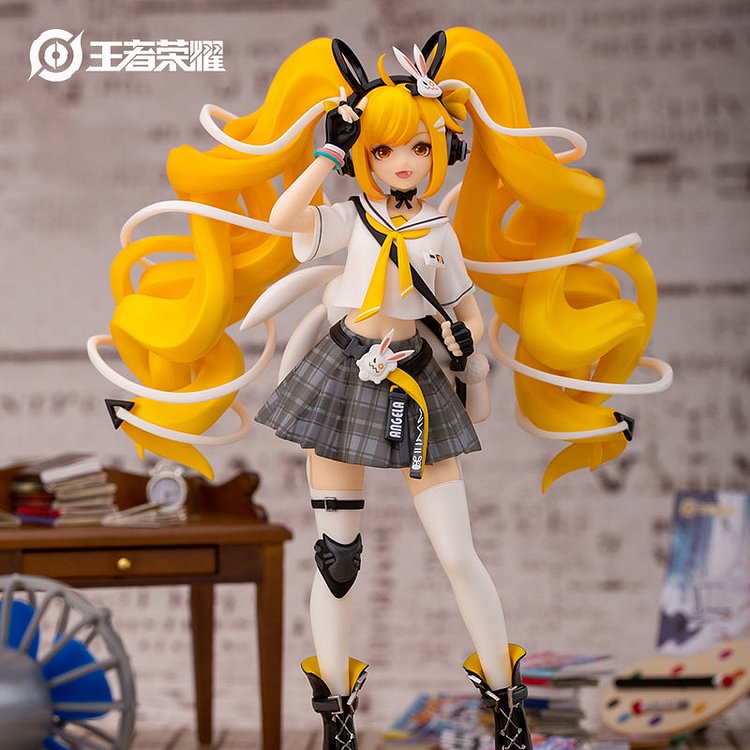 From the popular Chinese smartphone game "King of Glory" comes a scale figure in Myethos' new Gift+ figure brand: Angela: Mysterious Journey of Time ver.! Gift+ is a new figure series to bring more fun to your everyday life. The figures are delicately crafted in 1/10 scale and feature cute, clean sculpt work at an affordable price.
The first figure in the series is of the girl who jumped into our world from the world of manga—Angela: Mysterious Journey of Time ver. Her cute sailor outfit, voluminous twintail hairstyle and big smile are sure to charm one and all! Angela is ready to go on an adventure with her bunny rabbit friend Dekabutsu! Be sure to add this new Gift+ figure by Myethos to your collection!
Painted plastic 1/10 scale complete product with stand included. Approximately 175mm in height.