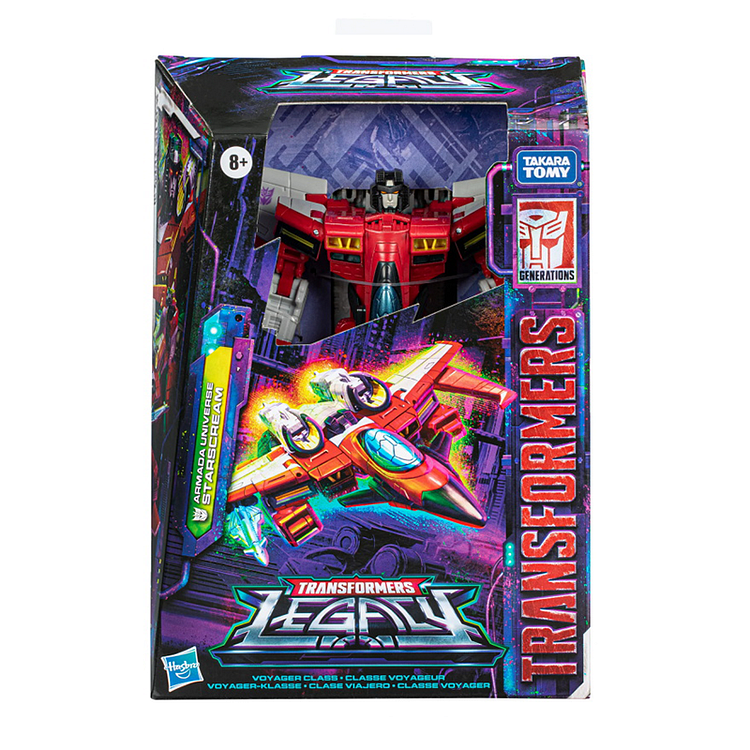 Harness the power of Energon with the Transformers: Legacy Voyager Armada Universe Starscream robot toy! Starscream demands respect and he's willing to do whatever it takes to prove he's worthy of it.

Universes collide! Transformers: Legacy brings together fan-favorite characters from across the Transformers multiverse. Figures feature deco inspired by their universe with an updated Generations design. In honor of the almost 40-year legacy of Transformers entertainment, the fandoms come together from across the Transformers multiverse, all in one toy line.

Transformers: Legacy action figures are great kids' toys and exciting collectibles for fans of all ages.

Includes: figure, 2 accessories, and instructions.