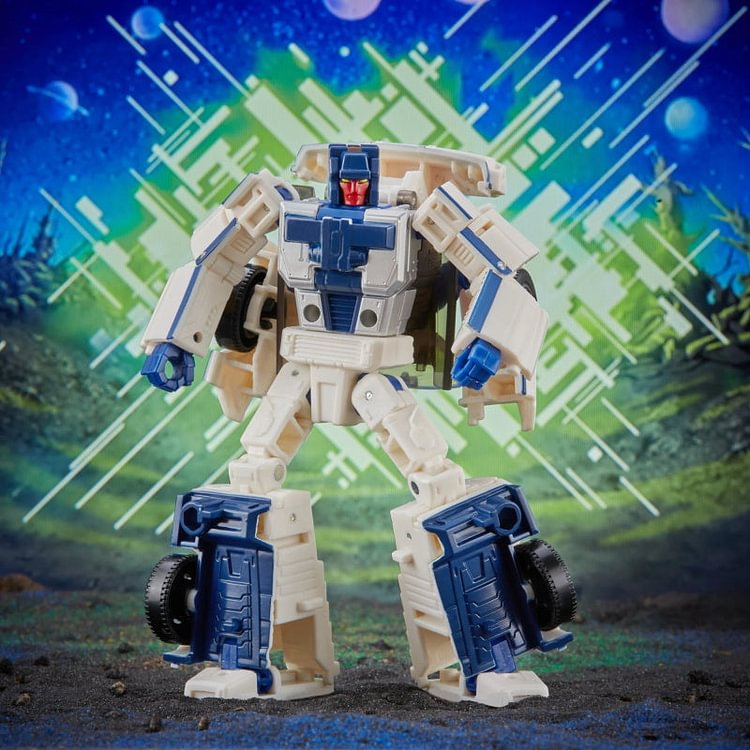 The battle is evolving with the Transformers Legacy Evolution Breakdown action figure! Breakdown is extremely self-conscious, and his paranoia often gets the best of him. He believes that everything – living or not – is watching him.

Transformers toys are upgraded with Evo-Fusion technology! Experience the evolution and remove the spoiler in vehicle mode and attach to the figure as an axe accessory to prepare for battle!

Celebrate the last 40 years of Transformers history with Transformers Legacy action figures for boys and girls. Transformers Legacy opens the portal to a whole new universe of More Than Meets the Eye, bringing together every generation of Transformers like you've never seen before. Collect and combine different characters to create your ideal Legacy lineup.

Includes figure, 2 accessories, and instructions.

CELEBRATE THE LEGACY: Transformers Legacy Evolution celebrates the last 40 years of Transformers history. The Breakdown action figure is inspired by The Transformers
2 EPIC MODES: Transformers action figure converts from robot to racecar mode in 15 steps. Combines with other combiner figures to form Menasor (each sold separately, subject to availability). Combines as Menasor figure's right arm
AWESOME ACCESSORIES: This Breakdown toy for 8 year old boys and girls comes with a blaster accessory that attaches in both modes
EVOLVE THE BATTLE: Transformers toy robots are upgraded with Evo-Fusion battle features! Evolve the battle by removing the spoiler in vehicle mode and attaching to the figure as an axe accessory in robot mode