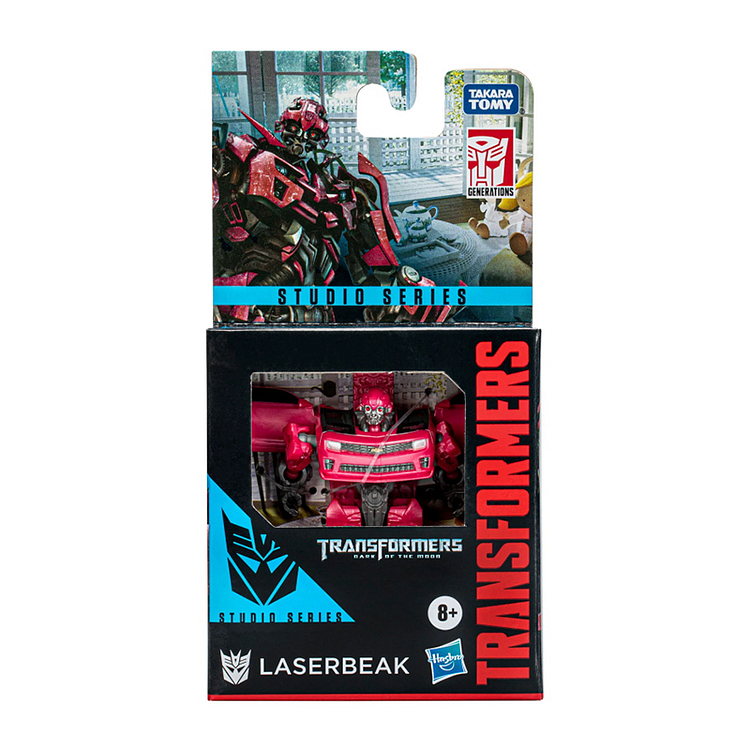 Studio Series has always allowed fans to reach past the big screen and build the ultimate Transformers collection inspired by iconic movie scenes from the Transformers movie universe. Now, the Studio Series line is expanding to include the epic moments and characters from the classic 1986 The Transformers: The Movie, bringing fans a whole new series of screen-inspired figures to collect!


This Studio Series Core Class Transformers: Dark of the Moon-inspired Laserbeak figure stands at 3.5 inches and converts from robot to licensed Camaro mode in 15 steps. Comes with a blaster accessory that attaches in both modes. This 3.5-inch Laserbeak figure makes a great gift for kids and adults!

Includes: Figure, accessory, and instructions.

STUDIO SERIES CORE CLASS: Core Class figures are 3.5-inch collectible action figures that allow fans to collect mini versions of iconic characters from the movie universe
3.5-INCH SCALE LASERBEAK: Figure features vivid, movie-inspired deco, is highly articulated for posability
2 ICONIC MODES: Figure features classic conversion between robot and licensed Camaro modes in 15 steps. Perfect for fans looking for a more advanced converting figure. For kids and adults ages 8 and up
AWESOME ACCESSORIES: Comes with a blaster accessory that attaches in both modes
BIG SCREEN-INSPIRED: This 3.5-inch Laserbeak figure is inspired by the character's appearance in Transformers: Dark of the Moon