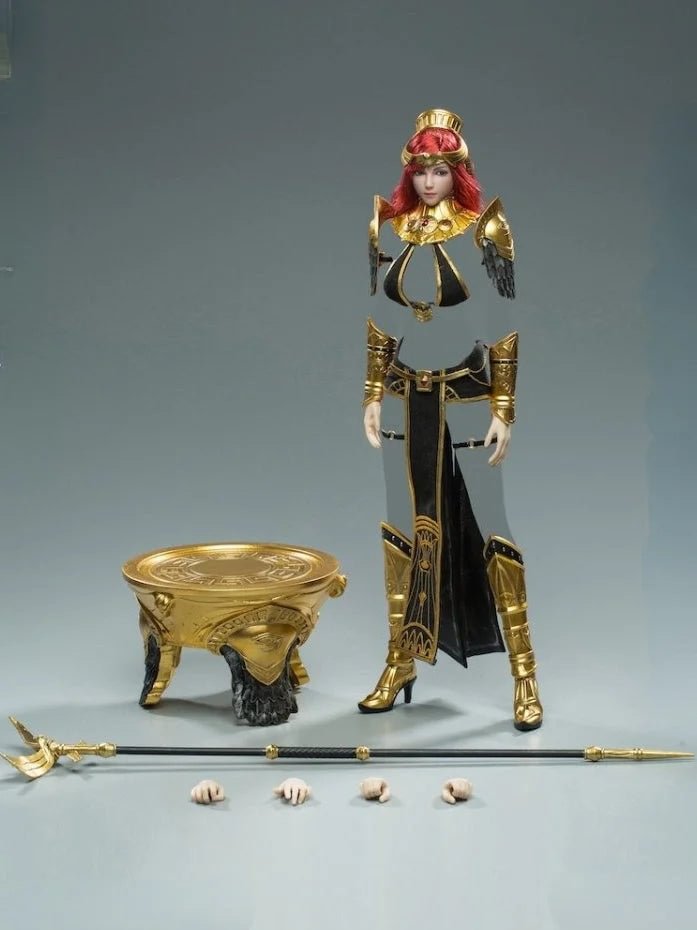 Pre-order information:
1. This is a pre-order product. Estimated release in — Q4(Oct~Dec),2022
2. The actual release time is subject to the production schedule on the supplier's end, and beyond our control. There could be a delay because of scheduling adjustment or extra time for modification to achieve the best final effect. 
3. The final product might have slight differences from the advertised effect during the pre-order phase. This situation is not applicable for return / after-sale requests. 
Packing List:
Note: The body is not included, the recommended body type is TBLeague S12D.
Hair transplant head sculpture*1
Headdress*1
Neck armor*1
Shoulder armor*2
Corset*1
Arm armor*2
Hand type*6
Belt*1
Dharma skirt*1
Leg armor*2
Shoes*2
Staff*1
Altar floor*1