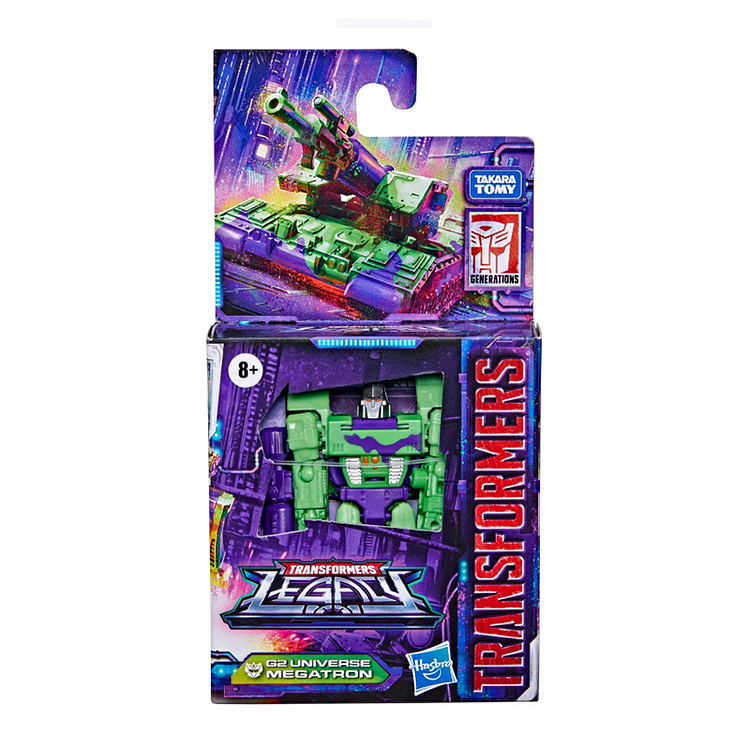 Harness the power of Energon with the Transformers: Legacy Core G2 Universe Megatron robot toy! His ruthless leadership, military intelligence, and relentless drive makes Megatron one of the most feared bots in Cybertronian history.


Universes continue to collide! Transformers: Legacy brings together fan-favorite characters from across the Transformers multiverse. Figures feature deco inspired by their universe with an updated Generations design. In honor of the almost 40-year legacy of Transformers entertainment, the fandoms come together from across the Transformers multiverse, all in one toy line.

Transformers: Legacy action figures are more than just kids' toys. They're exciting collectibles for fans of all ages! 

Includes: figure, 2 accessories, and instructions.