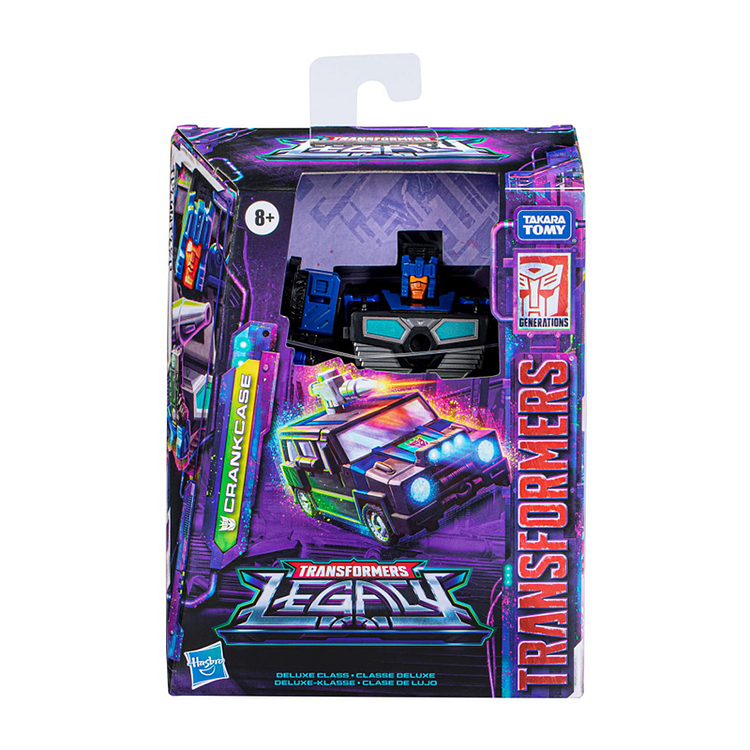 Harness the power of Energon with the Transformers: Legacy Deluxe Crankcase robot toy! Crankcase hates everyone and complains about everything. The only thing that brings him joy is making life miserable for others.

Universes collide! Transformers: Legacy brings together fan-favorite characters from across the Transformers multiverse. Figures feature deco inspired by their universe with an updated Generations design. In honor of the almost 40-year legacy of Transformers entertainment, the fandoms come together from across the Transformers multiverse, all in one toy line.

Transformers: Legacy action figures are great kids' toys and exciting collectibles for fans of all ages.

Includes: Figure, 2 accessories, and instructions.

TRANSFORMERS G1-INSPIRED DESIGN: This Transformers: Legacy 5.5-inch Crankcase robot toy is inspired by the animated series, The Transformers, updated with a Generations-style design
UNIVERSES COLLIDE: Universes collide with Transformers: Legacy! This epic line of Transformers toys brings together fan-favorite characters from across the Transformers multiverse
2 EPIC MODES: Crankcase action figure converts from robot to off-road vehicle mode in 14 steps. Remove the front grill of vehicle mode to reveal a large blaster accessory
HARNESS THE POWER OF ENERGON: Gear up with the most powerful substance on Cybertron, Energon! This Transformers Crankcase figure comes with an Energon blaster accessory that attaches in both modes