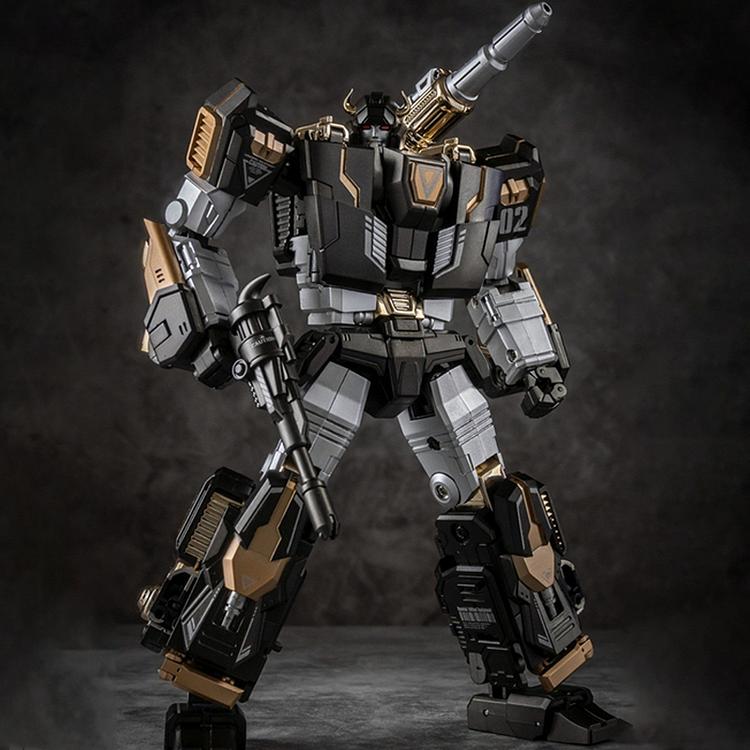 Get ready to take your collection up a notch with GT-11D Darknight, the latest figure from Generation Toy.
Generation Toy offers a large assortment of high-quality 3rd party transforming figures. Generation Toy figures offer a superb attention to detail, are highly articulated and posable.
GT-11D Darknight figure is Masterpiece Scale scale and stands 6.5 inches tall in robot mode. Generation Toy figures are designed using modern manufacturing techniques and are constructed of high-quality ABS plastic and Die-Cast Parts: perfect for displaying in your collection.
GT-11D Darknight 's alternate mode is a Bull with a full arsenal of weapons and accessories.
Product Features
Toy Size: 6.5 inches
Scale: Masterpiece Scale
Alt Mode: Bull
Third party figure
Made of plastic
Product is brand new and in mint condition
Packaging Contents
1 x GT-11 Red Bull Figure
1 x Shoulder Cannon
1 x Blaster
1 x Alternate Pair of Hands