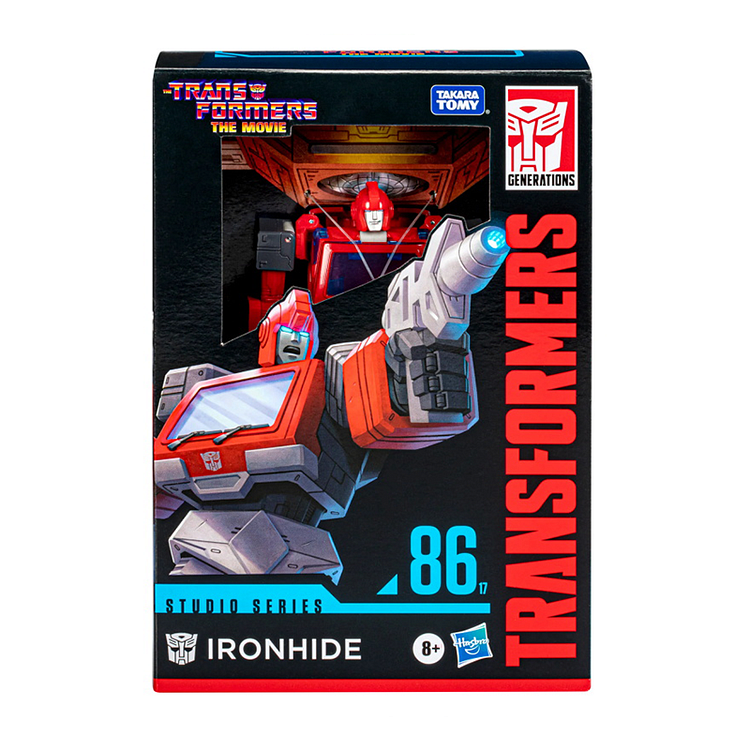 Studio Series has always allowed fans to reach past the big screen and build the ultimate Transformers collection inspired by iconic movie scenes from the Transformers movie universe. Now, the Studio Series line is expanding to include the epic moments and characters from the classic 1986 The Transformers: The Movie, bringing fans a whole new series of screen-inspired figures to collect! 

This Studio Series 86-17 Voyager Class The Transformers: The Movie-inspired Ironhide figure converts from robot to van mode in 26 steps. Remove backdrop to showcase Ironhide toy in the Decepticon Shuttle Ambush scene from The Transformers: The Movie. In the scene, Ironhide bravely fights off a Decepticon ambush on the Autobot shuttle. Pose the figure with the included accessories to re-create this classic movie moment.
Includes: figure, 2 accessories, removable backdrop, and instructions.